Ephesians 4:11-13
Christ chose some of us to be apostles, prophets, missionaries, pastors, and teachers, so that his people would learn to serve and his body would grow strong. This will continue until we are united by our faith and by our understanding of the Son of God. Then we will be mature, just as Christ is, and we will be completely like him.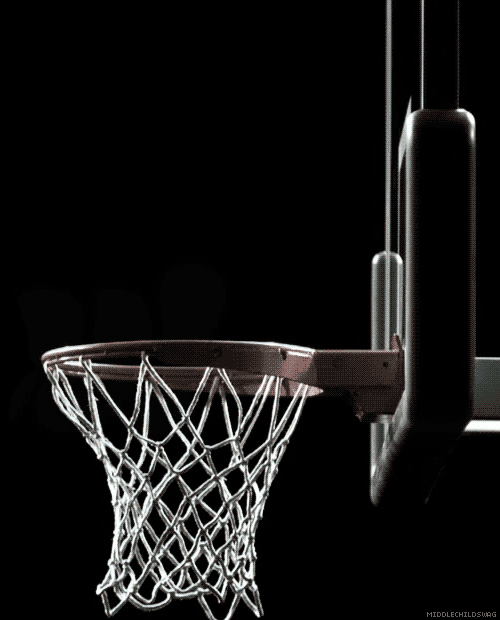 THE PORT RICHMOND KINGS
A collaborative initiative between the Firm Hope Baptist Church, COPE-Community Outreach Project & Quest Sportz Elite. This initiative focuses on personal and professional development through athleticism; the objective is to serve youth made up of both male and female between the ages of 10 and 18. Our program consists of sports, life skills, and career development.
We will service participants residing in the Port Richmond section of Philadelphia in a racially diverse community. Our services are designed to decrease truancy & drop-out rate, develop healthy self-esteem, provide mentor services and encourage participants to be open-minded to social diversity. We hope to achieve this through the implementation of the following initiatives:
Encourage physical fitness and creative thinking through athletic activities, Leadership Mentor services for both Male and Femaleand team building through motivational workshops & group socialization outings Personal and Professional developement
Life Skills and Educational and Career Development
MUSIC MINISTRY
Sanctuary Choir . Male Chorus . Combined Choir . Young Adult Choir
Praise the Lord! Praise God in his sanctuary; praise him in his mighty heavens! Praise him for his mighty deeds; praise him according to his excellent greatness! Praise him with trumpet sound; praise him with lute and harp! Praise him with tambourine and dance; praise him with strings and pipe! Praise him with sounding cymbals; praise him with loud clashing cymbals! ... Psalm 150:1-6
ALL ARE WELCOME!
CIVIC AFFAIRS MINISTRY
Civic affairs play an important role in our everyday lives; it addresses concerns and interest of the community. As an active participant in civic affairs, we can monitor and assist in influencing decisions that will have a direct impact on our lives and community.
OUR CIVIC PARTNERS
Somerset Neighbors for Better Living - SNBL

New Kensington CDC - NKCDC

Community Outreach Project - COPE

Department of Human Services – DHS

Women's Community Revitalization Project – WCRP
MISSIONARY MINISTRY
The mission of the Missionary Ministry is to evangelize and spread the Gospel through intercessory prayer, visitation, scripture reading, food distribution, educational workshops and donations.
We extend faithful service to the sick and shut-in, incarcerated individuals, seniors, and those in need, locally and internationally
CHRISTIAN EDUCATION
The purpose of Christian education is to guide children towards an understanding that God is at the center of every pursuit of knowledge. Not only that, but Christian schools also strive to challenge students towards allowing God to mold their hearts in submission to Him, and in doing that, they equip them to be the hands and feet of Jesus Christ in the world. There is no greater purpose for a school than to guide students towards embracing the world in this way.​
Christian Spiritual Cafe
Based on Biblical principles, our Christian cafes bring people together not only to benefit from the word and work of Jesus Christ but to enjoy the fellowship one with the other. The Cafe is set up to help encourage, strengthen and build relationships as Christians are commanded to realizing that we all need each other. We learn about one another and it brings us closer in doing so we are pleasing our Lord and Savior as it is written that we all need one another.
MEN'S MINISTRY
PSALM 133:1
Behold, how good and how pleasant it is for
brethren to dwell together in unity!
​
The Firm Hope Baptist Church Men's Ministry is designed to encourage and prepare men to become the type of men that God has called. We will achieve this mission through fellowshipping, bible study, group discussion, lectures, seminars and workshops.​
WOMEN'S MINISTRY
The Women's, ministry under the guidance of the Holy Spirit, is committed to unite women of all ages and stages of life in sharing the gospel of Jesus Christ and glorifying God.
We will discover and use our spiritual gifts to serve God, our families, church and communities through prayer, Bible study, discipleship, encouragement, service, missions, and fellowship.​​
USHERS MINISTRY
The Ushers/Greeters Ministry Show love and welcomes everyone that enters into the sanctuary. Providing an atmosphere that leaves a memorable impression of God's Spirit and love while bringing order in the body of Christ.​
SPIRITUAL DEVELOPMENT
All new church family memberships are required to complete the New Members Class before receiving full membership privileges at the Firm Hope Baptist Church. Full membership rights include being able to participate in church business meetings, and holding office or a leadership position.
First, the new member is introduced to the history, mission, vision and values of FHBC. Second, the new member is assisted with discerning their spiritual gifts and matching them with the appropriate ministry assignment. Third, the new member is directed toward the appropriate Bible Study Class and/or Small Group assignment. Fourth, the new member is given basic instruction in Christian stewardship.
PRISON MINISTRY
Matthew 25:36, 40
36 I was naked and you clothed me, I was sick and you visited me, I was in prison and you came to me.' 40 And the King will answer them, 'Truly, I say to you, as you did it to one of the least of these my brothers, you did it to me.'
Our mission: To meet the needs of incarcerated individuals primarily through sharing the gospel of Jesus Christ in song, testimony, teaching and preaching. Year round consistent monthly visits to prison inmates demonstrate the love of Christ and tangibly prove that the saints of God care.
DEACON MINISTRY/DIACONATE MINISTRY
Acts 6:3-4, Brothers and sisters, choose seven men from among you who are known to be full of the Spirit and wisdom. We will turn this responsibility over to them 4 and will give our attention to prayer and the ministry of the word."​
TRUSTEE MINISTRY
Effective Trustees are Christian stewards of the property God has entrusted to the congregation. The trustees of the Firm Hope Baptist Church supervise and maintain the property of our congregation to ensure that disciple-making ministries of the congregation are effective and that local legal requirements related to the property are satisfied.
PASTOR'S AIDE MINISTRY
The Pastor Aide ministry assists the Pastor within the ministry; serving as caretakers of the Pastor and his family. The purpose of the Pastor's Aide Ministry is to provide service to the Pastor, ensuring that he is fully equipped, prepared, and able to fulfill his responsibilities in leading the congregation. The members provide the support needed to the Pastor and his family, whether it is in the form of prayer, encouragement through words, or other actions that show their love and gratitude to the Pastoral family.
IT MINISTRY
The purpose of the IT Ministry is to carry the Gospel of Jesus Christ to our visually-driven, ever-changing world through the use of technology, media and written publications. This ministry not only provides the technical support required for our worship services, but also records various events, teachings and sermons. which are made available through our website.
There are many opportunities for you to serve in Media ministry. If you would like more information about our media ministry or want to volunteer as a team member, call Deacon Edward R. Johnson @ 215.634.2486 or email
ADMINISTRATIVE MINISTRY
The Administrative Ministry includes all tasks necessary to take care of the day to day administrative business of the congregation. Those working in this ministry will respond to the needs of the congregation as rapidly and effectively as possible. They will serve as the communication and administrative support function for all of the ministries.​
​
CULINARY ARTS & FOOD PANTRY MINISTRY
The culinary ministry allow men and women to work together to plan, set up, prepare and serve delicious, nutritious meals to the body of Christ here at Firm Hope Baptist​
FOOD PANTRY MINISTRY
Food Initiative program serves both the community and the members of
Firm Hope. Distributions twice monthly, dates and Times may vary ​
​
​